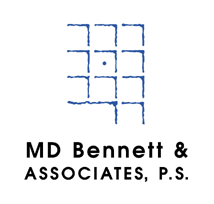 Tax Topic
SmartVault (secure upload and tax document storage)
Starting with the tax year 2019 (beginning in January 2020), we increased our security measures by implementing a new file-sharing tool called SmartVault. Going forward, SmartVault will be the tool you will use to upload files to us. As an additional benefit, we will be storing the soft copy of your completed tax return (which we used to email as a password-protected pdf) and related source docs within SmartVault as well, which means that you will be able to access that document whenever you need it. SmartVault can be accessed from our website under "Uploads/Tax Docs". Once you login, SmartVault will contain a folder for each tax year (beginning with 2019; however, we will begin migrating some prior years into SmartVault as well), and within each tax year you will have two sub-folders:
My Uploads: drag and drop documents to this folder to send them to Mark & Karen's office


Tax Return, Completed: will contain your soft copy tax return and related source docs for the appropriate tax year, once complete.
Your SmartVault folder also includes a "From my CPA" folder which we will use to upload other miscellaneous documents to you (i.e. updated QuickBooks files). At the time we implemented SmartVault (or if you became a new client after January 17, 2019), you would have received an invitation to access SmartVault and followed instructions to create a login/password. Make sure to record your password; we do not have access to your password. See the training document below for help with resetting passwords. Initially, your SmartVault account login will have an additional level of security, using a two-factor authentication. Upon initial login, an access code will be sent to the email at which you received your SmartVault invitation. You must use this code to access your account. You may change how your two-factor authentication comes to you (email, text, phone call), or you may choose to disable it (although we don't recommend disabling it. Instructions are included in the "SmartVault Orientation" training material using the link below. There is no cost to you for use of SmartVault. As long as we continue to use SmartVault, and you remain an active client, SmartVault will be available to you. For more information on how to use SmartVault, here is a training document:
SmartVault Orientation
<
Back to Tax Topics page